We are blessed to have been awarded another Travellers' Choice Award, which means Nick's Seaside Rest has once again been rated as one of the top self catering accommodation destinations in Cape Town!
We've been honoured with this prestigious award based on the consistent and excellent reviews that our guests provided over the course of 2017 and 2018 after staying at Nick's Seaside Rest.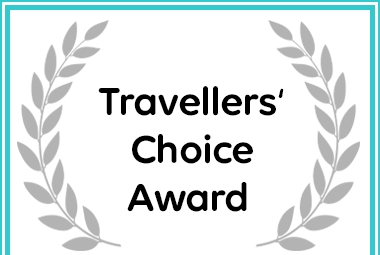 Nick's Seaside Rest in Cape Town received a 2018 Travellers' Choice Award for Self Catering Accommodation.
In recognition of exceptional service Nick's Seaside Rest is hereby awarded a Certificate of Excellence.